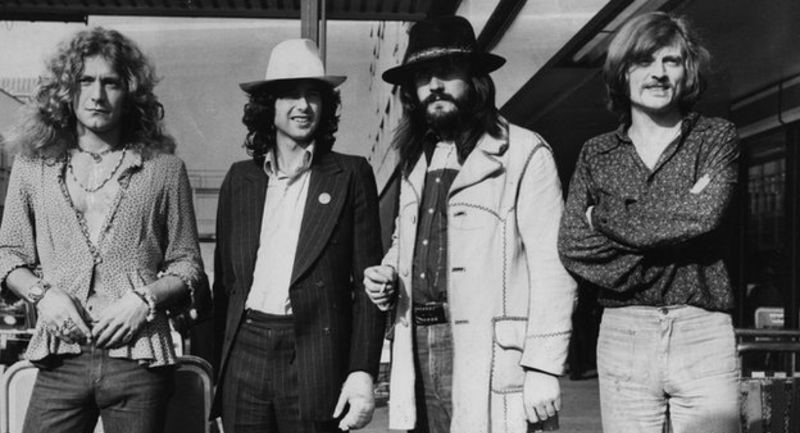 If you're a fan of Led Zeppelin, you may already know about their connection to Machynlleth, but if you don't, you've come to the right place to find out.
In January 1970 the band turned up at the cottage of Bron Yr Aur, tucked away down a narrow, untarmaced lane about 500m from Pont ar Dyfi. It had been the childhood holiday home of their lead singer, Robert Plant, and after two years of constant touring, the band were badly in need of a rest. Bron Yr Aur had neither running water nor mains electricity, but three months later they had written 'Led Zeppelin III', an album so radically different that it would influence the rest of their careers, as well as influencing the careers of others such as Peter Gabriel and Crosby, Stills, Nash & Young who sought to emulate its less formal, rural style of unplugged, folk-inspired music.

Nowadays Bron yr Aur is a family home with no connections to the music industry, but that doesn't stop fans of the band wanting to visit the place which inspired a revolution in music. However the current owners are quick to point out that if you arrive too obsessed with Led Zeppelin, then you miss the important thing, which is the beauty which inspired them in the first place.
Today these words painted on a rock as you approach Bron yr Aur are the only indication that the cottage exists, giving no hint of its history and importance to the way music has developed over the last fifty years.
The cottage can be found quite easily on Google Maps. If you decide to visit, please bear in mind that it's a private residence and be respectful of the owners' privacy.